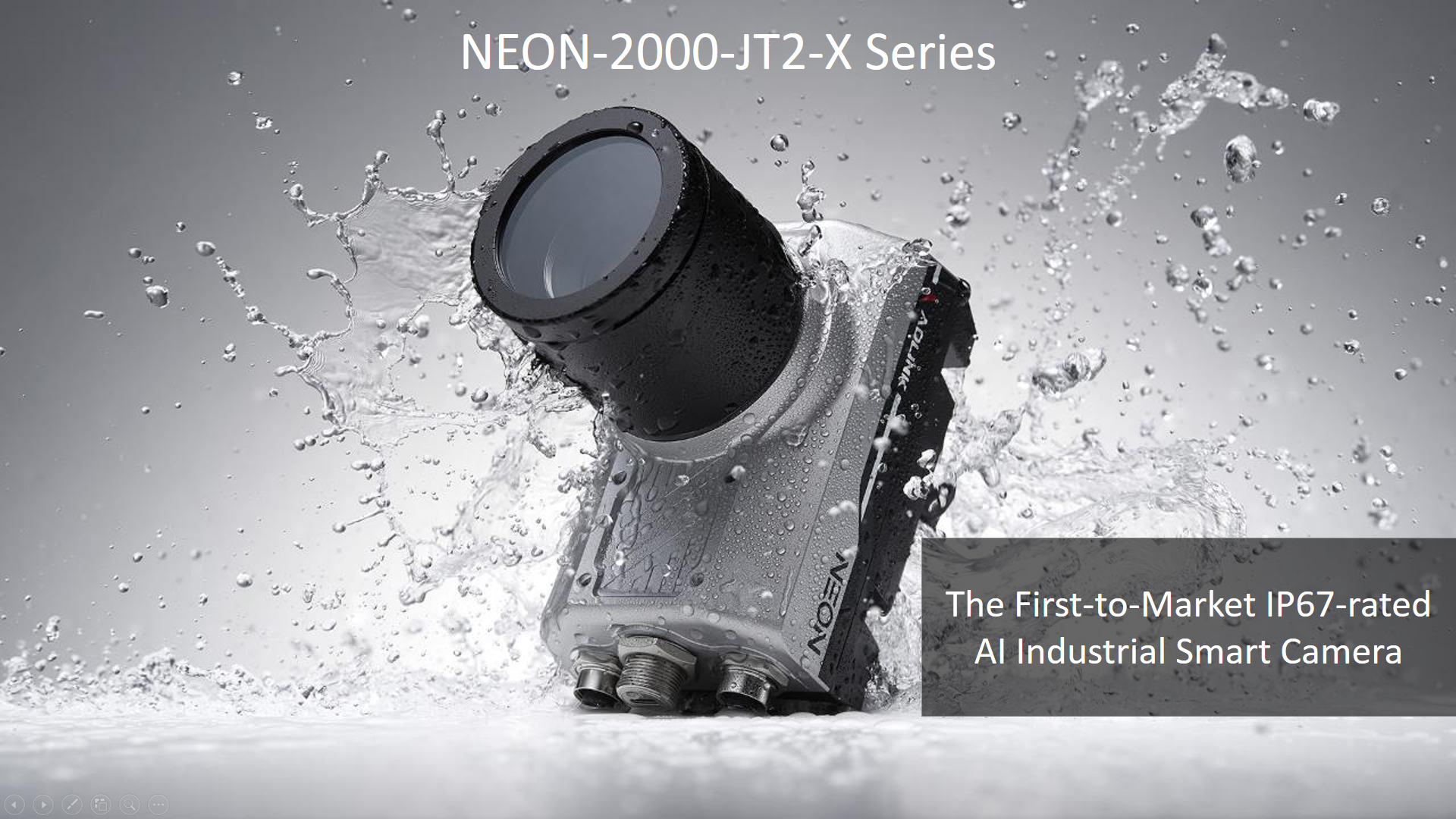 Tech Square's NEON-2000 Series of the NVIDIA® Jetson™ based industrial AI cameras, integrate the Jetson™ Xavier NX or Jetson™ TX2, image sensor, optimized OS, and Rich I/O for vision applications in a compact chassis with verified thermal performance, saving users' Total Cost Ownership on integration and troubleshooting, as well as minimizing footprint and cabling required for installation.
Supporting four types of image sensors, integration of DI/O, 1x communication port, and 1x LAN port in a compact chassis, the NEON-2000 Series is ideal for the AI vision applications at the edge.
For harsh environments requiring ingress protection, the NEON-2000-JT2-X Series supports IP67, enabling AI vision capabilities in critical applications.